Adit Testdesk v3 Beta Available!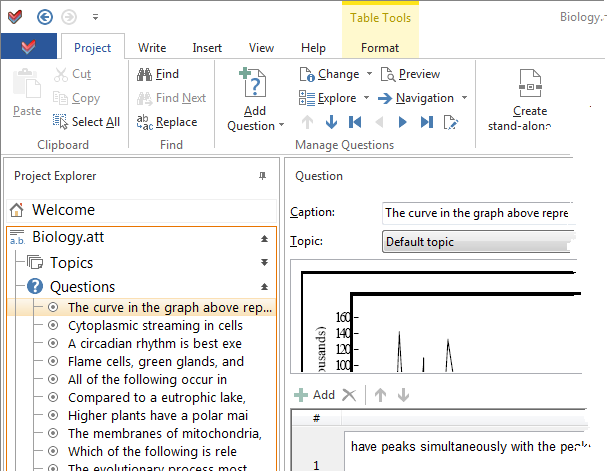 Be the first to get advantage of Adit Testdesk's new features! Adit Software makes a major update to Adit Testdesk available to beta testers. The new release features a completely revamped user interface, adds 64-bit Edition and High DPI support, allows use new cool text features like Style Templates or Equation Editor.
Update Look and Feel
The updated Adit Testdesk is now easier to use and to learn than ever. The updated user interface features ribbons, much like Microsoft Office 2016. If you ever used the Office suite, you'll feel immediately comfortable with Adit Testdesk.
New Features
New Adit Testdesk adds 64 bit Edition and High DPI support. In addition, the updated Adit Testdesk supports case new text features like Style Templates (change a font at all test at a single click) and Equation Editor (the most powerful that available in test and exam software). The addition of test variables makes it possible to retain certain values and use them throughout the test.
Recieve free version for testing!
All active beta testers receive free versions of the Adit Testdesk.